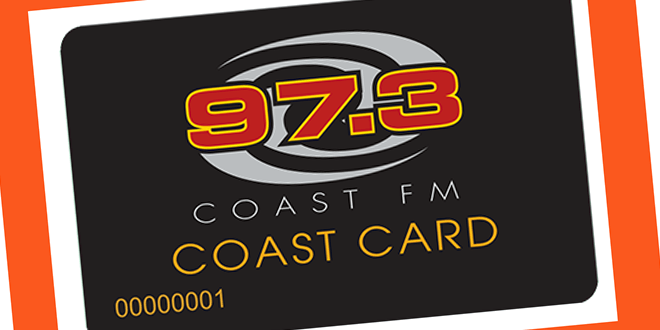 Sign up to The Coast Club to get a free Coast Card! The Coast Card gives you great discounts at local businesses.
Just fill in the form below and we'll mail out a Coast Card to you in the next weekly batch.
As a Coast Club member you'll also receive our Coast Club newsletter and have exclusive access to competitions and extra content.
You can update your details at any time, including opting out of any emails we may send to tell you about our competitions and exclusive member content, by going to Update My Details.
We'll send you a confirmation email with a link to click to active your account.
If you're a business and want to be part of the Coast Card, please call 9581 2666 or email: advertising@coastradio.com.au
* denotes a required field