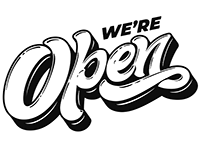 Phone Number: 9529 2777
Address: 8 Ambrose Street, Rockingham, 6168
Website: https://abbacaravans.com/
Celebrating 17 years, Our family business concentrates on excellent customer service. We have a wide range of 2nd hand caravans for sale. Abba Caravans are the proud dealers for Masterpiece Caravans (off-road luxury),) and Silver Valley Caravans(on-road luxury).
We also have a full stocked parts and accessories store.
The health of our customers and staff is of top priority to the management of Abba Caravans. In accordance with the government's nationally imposed measures Abba Caravans are strictly adhering to all Hygiene and Social Distancing rules set out.
As per the current guidelines, we are trading as usual.
To ensure both our staff and customers safety we have implement internally the following measures:
Zero contact for all staff and customers.
We can organise payments to be done electronically or over the phone to limit contact with cash or EFTPOS facilities.
We have the facilities to adhere to the 1.5m distance between staff members and members of the public in our parts and accessories store.
All our customer service areas are equipped with hand sanitiser and are disinfected on a regular basis throughout the day.
All staff have been briefed regarding hygiene and social distancing rules as well as self-isolation rules should they feel this becomes necessary. We would like to reiterate that no staff members at Abba Caravans have travelled recently or are in poor health.
Our spacious 3000m* yard is open air and away from crowded areas and can easily adhere to 1.5m distance rule.
We request that any member of the public who has recently travelled overseas or feeling unwell please refrain from coming into the yard until you have completed any self-isolation measures.
We would like to take this opportunity to thank you for your understanding and patience during this time.
Open:
9am - 4.30pm Monday - Thurdsay
9am - 4pm Friday
9am - 1pm Saturday