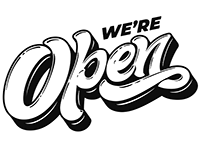 Phone Number: 0409906688
Address: Mandurah, Mandurah, 6210
Website: https://www.facebook.com/buildinginspectionsmandurahperthandsurrounds/
If you are purchasing an established home or building new, we are here to assist you seven days a week including public holidays. Call 0409 906 688 or email buildinghelpline@wn.com.au now to take advantage of our free building advice service. By having direct access to our building expert (who is registered with the Building Commission) you can ask any questions regarding any building matter and receive an immediate answer. We have been conducting building inspections and have assisted thousands of clients for over 28 years and there is not much we have not seen or know how to remedy.
At Affordable Building Inspections we are as our name says 'the most affordable' and pride ourselves on our prompt and friendly on-site inspection service. Apart from our low fixed pricing, our detailed typed reports are unique and not only fully described, they are worded in laypersons language making them easy to understand.
Appointments made to suit specific individual requirements, days and times.
Open: Seven days a week.