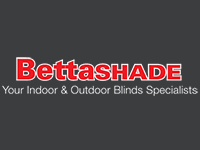 Phone Number: 9582 0083
Address: Unit 4, 31 Panton Road, Mandurah, 6210
Website: http://www.bettashade.com.au/
Betta Shade Blinds, Great Investment in Quality Shades and Blinds.
Betta Shade guarantees a high quality product at a competitive price. Betta Shade Mandurah offers you factory direct prices and designs that are custom-made to meet your needs. If you need shade in a tight space, Betta Shade has got you covered for angles, doorways, maintain your view, provide privacy, increase security, our blinds and shutters are made to really to suit your needs.