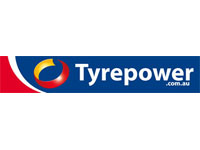 Phone Number: 9535 2087
Address: 104 Pinjarra Road, Mandurah, 6210
Website: http://www.tyrepower.com.au/stores/80000253/mandurah-tyrepower
Mandurah Tyrepower is an industry leader in tyre retailing and associated automotive services and will continue to grow an expanded, highly professional tyre retail network in the Australian market.
We will enhance the value of the Tyrepower brand to our customers, dealers and stakeholders.
We will achieve this through effective brand management, superior customer service, investing in the latest technology, quality accredited training, and we will maintain and be at the forefront of professional store presentation standards.
Most importantly we will offer our clients and customers the best brands, the most accurate advice and competitive prices available.