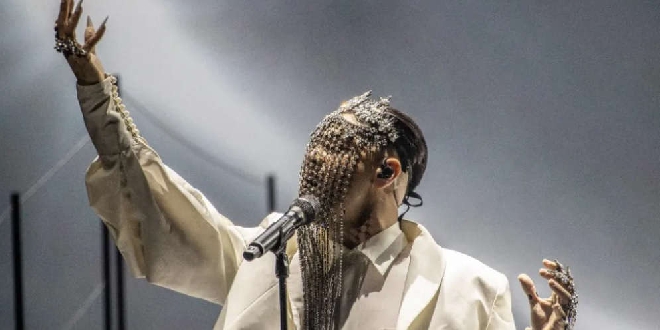 We're off to Eurovision!!
Well, Aussie's Sheldon Riley is.
After his stunning performance at the Second Semi-Final, Sheldon has made it into the Final of the Eurovision Song Contest in Turin, Italy.
The 23-year-old Gold Coast Singer performed his emotional song Not the Same wearing a crystal mask and a dazzling white outfit that boasted almost 200,000 crystals.
Looking ethereal - with his voice to match - Sheldon's vocals soared with emotion and landed in all the right places, scoring him the points to see him through to the Final.
Australia joins 25 other countries in the Final, including Ukraine, Norway, Switzerland, Sweden, France, and more.
The Eurovision Song Contest Final airs this Sunday live at 5 am and then another evening broadcast at 7:30 pm only on SBS and SBS on Demand.
Source: YouTube/Eurovision