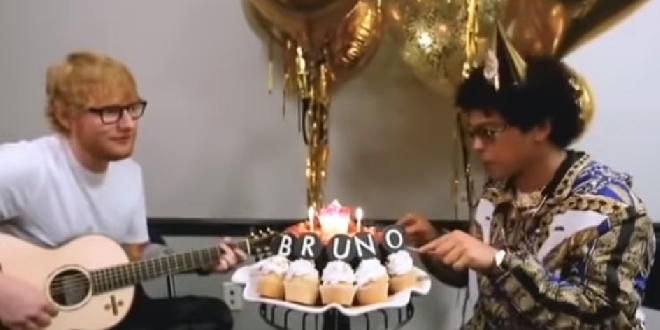 Well, what else would you spend your millions on?!
Ed Sheeran and Bruno Mars have been hanging out for a while.
In fact, they're pretty good buddies.
We are just waiting for them to drop their collaboration song as we know through ET, that they have hit the recording studio together in the past few months.
So, when Bruno posted this sneaky snippet to Insta of him ordering Ed Sheeran to serenade him with a Birthday Song, it wasn't quite what we had in mind.
But... we like where it's going.
Hopefully, this is just a teaser of what's to come!
Oh and Happy 33rd Birthday Mr Mars.
Source: Instagram/BrunoMars