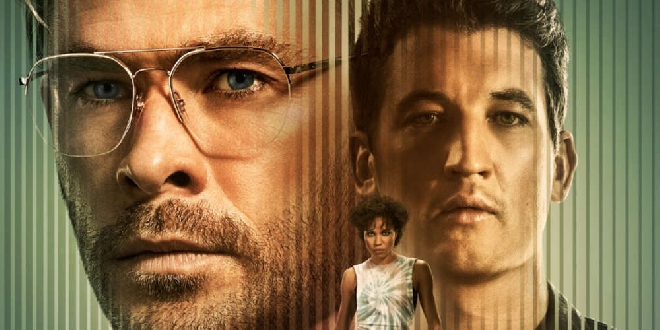 In science, we have to explore the unknown.
Chris Hemsworth's latest movie Spiderhead, also starring Miles Teller and Jurnee Smollet – looks rather interesting.

In the near future, convicts are offered the chance to volunteer as medical subjects to shorten their sentences.
Two inmates (Teller & Smollett) form a connection while grappling with their pasts in a state-of-the-art penitentiary run by a brilliant visionary (Hemsworth) who experiments on his subjects with mind-altering drugs.
One such subject - for a new drug capable of generating feelings of love - begins questioning the reality of his emotions.
Directed by Joseph Kosinski (Top Gun: Maverick, Tron: Legacy) and based on The New Yorker short story, "Escape From Spiderhead," by George Saunders.
Spiderhead is out on Netflix on June 17.
Source: YouTube/Netflix