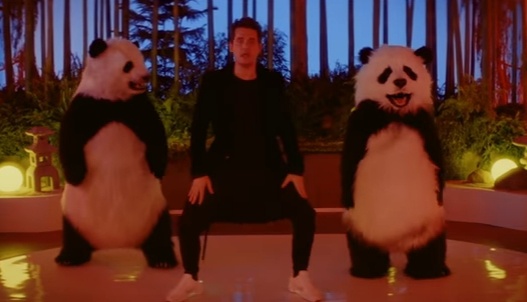 John Mayer dances with pandas in latest music video.
John Mayer is back… with dancing pandas and the dab.
His new single, Still Feel Like Your Man (reportedly about Katy Perry) has a trippy, Japanese themed music video to go along with it, where the 6ft 2 Mayer actually dances!!
Reminiscent of a Kill Bill movie scene, Mayer seemingly is trying to impress the big boss with his dance moves, maybe to win the hand of the girl behind him covered in butterflies? After busting a move with pandas, the boss throws him a box containing what appears to be a butterfly! Does that mean he gets the girl???
And according to the Mayer, fans have apparently been asking him to dance for years…
Fans have asked me for *years*, "John Mayer, when are you going to dance in a music video?" I did this for them. https://t.co/5W7B4ehUNu

— John Mayer (@JohnMayer) April 5, 2017
It's a little cheesey but no-one can deny the Mayer can pull of some dance moves AND he plays that guitar like he's ringing a bell.
Oh Johnny, B. Goode
Dancing pandas though!!!
Is this the new Hotline Bling? I feel memes coming.
Also, is that Beyonce in the opening crowd scene??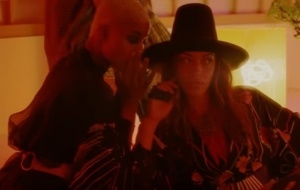 John Mayer's new album, The Search For Everything will be released on April 14.
Source: YouTube/JohnMayerVevo