The first country singer to ever pose for the magazine.
There is no denying that Dolly Parton is an absolute icon.
And she definitely knows how to keep the spice in her relationship alive.
Dolly has been married to her husband, Carl Dean for 55 years, (together for 57) and for his birthday, she recreated her iconic 1978 Playboy magazine cover, dressed in a black bunny playsuit, complimented with black bunny ears.

And here is Dolly's original photo shoot from Playboy's 1978 October edition.
She's still got it, and then some! (Not sure about the creepy bunny, though).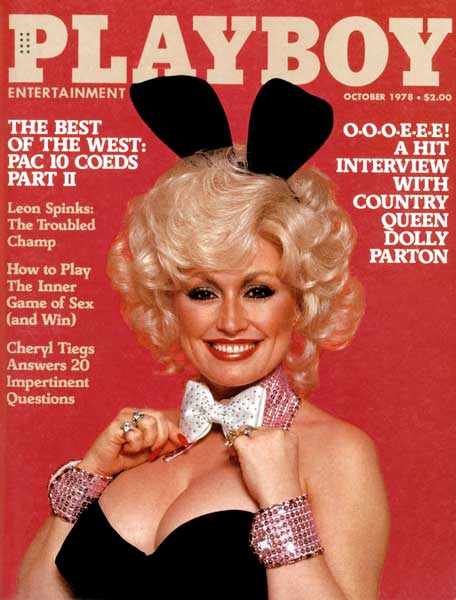 Source: Instagram/DollyParton/Playboy