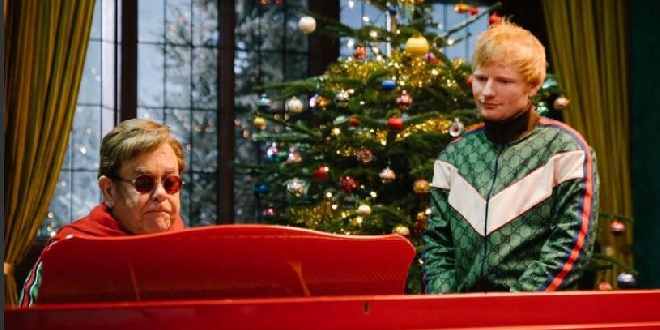 This was an absolute blast!
Ed Sheeran and Elton John have teased that their Christmas song will be out this Friday in a festive 'Love Actually' themed teaser video, with Ed knocking on Elton's door and holding up signs – that read, 'last year you said we should write a Christmas song, and so we have. Merry Christmas is out this Friday. It has sleigh bells. Lots of them.'

The social media post said, " Our song "Merry Christmas" is out this Friday. Link in bio to pre-order it or pre-save it. All UK profits from this year's Christmas period will go to the Ed Sheeran Suffolk Music Foundation (www.essmf.com) and the Elton John AIDS Foundation.'
Cannot wait until Friday!!
And here's a sneaky listen to the lyrics.
Source: Instagram/EdSheeran