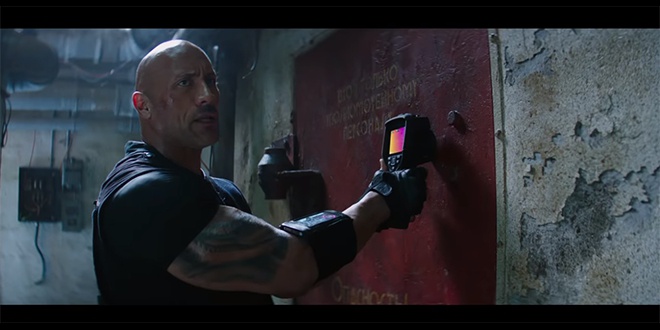 PIC: Fast & Furious / YouTube
He was named Hollywood's highest-paid actor by Forbes magazine for 2019.
According to the magazine, Johnson, recently raked in $130 million, that's aussie dollars, which are not worth much these days, and he did that from movies such as Hobbs & Shaw and Jumanji: The Next Level.

He also stars in the HBO show Ballers, which will be available to stream on Foxtel from August 26, in which he made nearly $1 million per episode. Add to this his hosting roles on the popular reality TV show Titan Games, which is also coming to Foxtel, and the guy really doesn't need to work another day in his life.
Last year he made $181 million!

So how does this compare to Chris Hemsworth, well Hemsworth is worth $76 million, well at least that's how much he earned last year.

I think it's time to hit the gym!