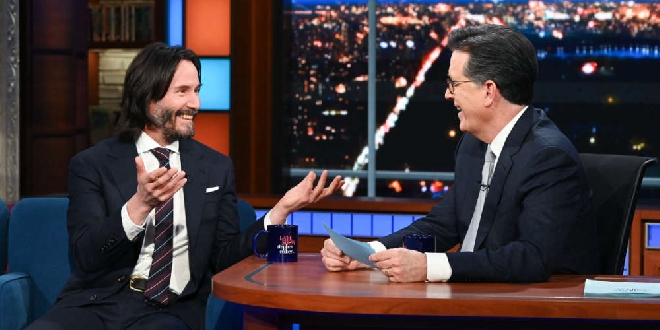 Get to know the man behind The Matrix.
The nicest guy on the planet has revealed a few things about himself that we never knew, including his favourite sandwich topping, if he prefers the aisle or window seat on a plane…and is it apples or oranges?

We're talking Keanu Reeves… and this is what he had to say when asked those deeper questions by talk show host Stephen Colbert.
Yep. Still the nicest guy going 'round.
Source: YouTube/TheLateShowWithStephenColbert