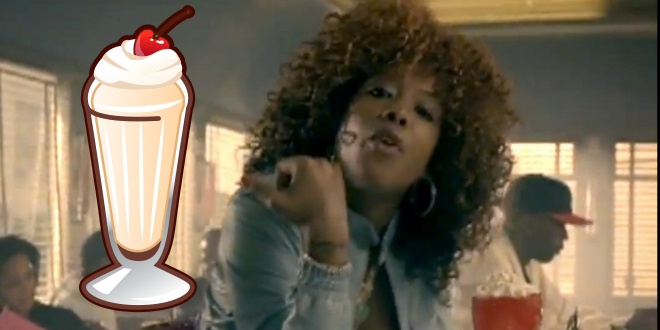 Years after the 2003 hit single took over the airwaves, Kelis has celebrated National Milkshake Day in the US by listing exactly how to make it!
It's here!! Kelis has released the recipe that she made famous in 2003
1. Combine 3 oz Baileys, 8 oz of ginger beer, four scoops of chocolate ice-cream five pieces of candied ginger and a half teaspoon of cayenne pepper in a blender with ice.
2. Blend the milkshake until smooth.
3. Dip the rim of a glass in honey, before dipping in chilli and cinnamon sugar.
4. Pour into glass, top with ginger infused whipped cream and a piece of candied ginger.
5. Await all the boys in the yard
It's not obligatory, but you should probably play the song while you make it as well.
Source: Kelis/Instagram