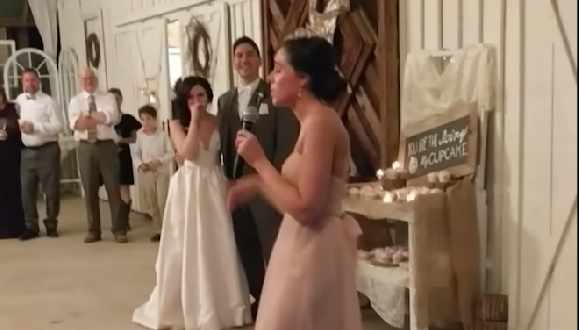 Struggling to write your best man/maid of honour speech at your next wedding? Take some pointers from Katie
This bridesmaid may have discovered a new career for herself. While delivering a speech to the Bride and Groom - Katie has taken a page from The Real Slim Shady himself, Eminem!
Could this be a new trend at weddings now!?