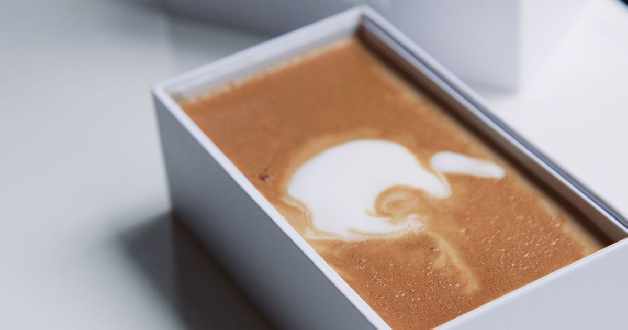 Baristas are sure to be tearing their hair out if they start seeing people lining up with empty iPhone boxes. It's one (poor) way to recycle!
You have to admit, it is somewhat satisfying to view a coffee in a perfectly symmetrical rectangle, but this latest "trend" has to be one of the weirdest "out of the box" combinations ever.
The guys at Mashable sure have done a bang up job at making it look legit, but we think this is one fad that will fail to take off. Housing crisis: averted!