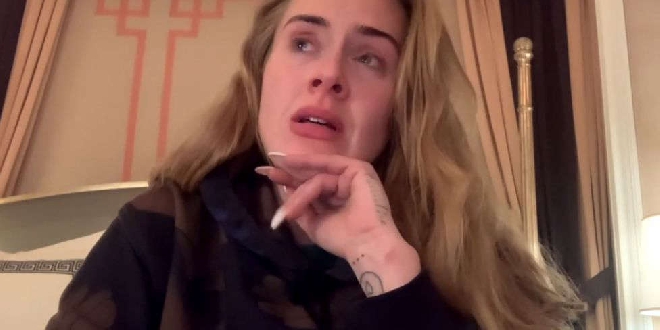 Just a day out from her opening show!
Adele has disappointed fans by cancelling her Vegas Shows just a day out from when her Weekends with Adele residency was set to launch.
The shows were set to go ahead every weekend from January 21 to April at the Colosseum in Caeser's Palace, which she has now postponed indefinitely.
A very emotional Adele took to social media to let fans down 'easy' explaining half of her team has covid, they had lots of delivery delays, and the show 'just ain't ready.'
A lot of fellow musicians and artists threw their support behind Adele on her Insta post, with Adam Lambert saying, "❤️❤️❤️❤️❤️ good for you for being honest and open about it. I'm sure the show is well worth the extra wait. Sending a big hug."
Pink sent her all the virtual love, posting, "Sweetheart I have been there. The pressure is immense and I'm gutted for all of you. It will come together and it will be amazing when it does."

While a lot of fans were understanding, there were some that were already there in Vegas and were devastated at having spent thousands to fly out to see her show, with accommodation already booked.
The only news on when shows will be rescheduled was in the caption on Adele's Insta post which read: All dates will be rescheduled. More info coming soon. 💔
Source: Instagram/Adele