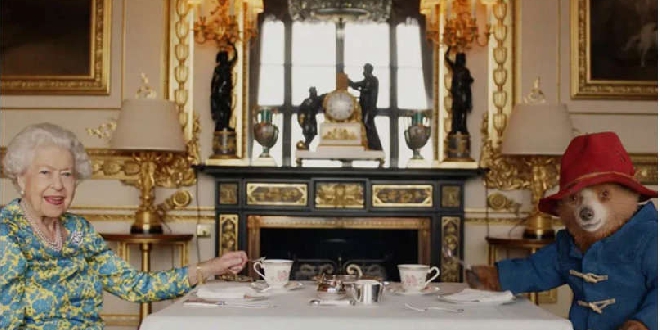 Ma'amalade sandwich Your Majesty?🥪 👜
The Queen and Paddington Bear got the Platinum Party at the Palace rocking on Monday afternoon.
The Royal Family released the adorable clip with the beloved bear and the Queen, sharing their love for Marmalade and tea.
"Happy Jubilee, Ma'am, and thank you... for everything," Paddington says.
"That's very kind," responds The Queen.
How adorable.
I'm sure the sales for the Queen's favourite orange preserve will spike after this.
Source: YouTube/TheRoyalFamily