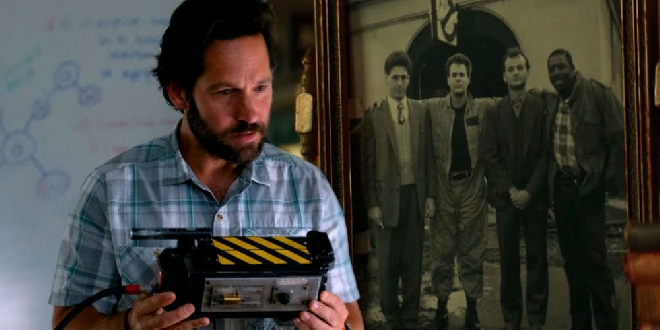 And why he was confused with Kevin Rudd.
The nicest guy on the planet, Paul Rudd, was the special guest on The Project on Sunday night, and he was an absolute delight.
He spoke about his joy at being in the latest Ghostbusters movie, being cast as People's Sexiest Man Alive, if he believes in ghosts, the Friends Reunion, and potentially being a vampire.
What an absolute legend.
Ghostbusters: Afterlife' hits Aussie Cinemas on New Years Day (unless you win preview screening tickets with Gunners & Ali or Rowie this week).
Source: YouTube/TheProject/Instagram