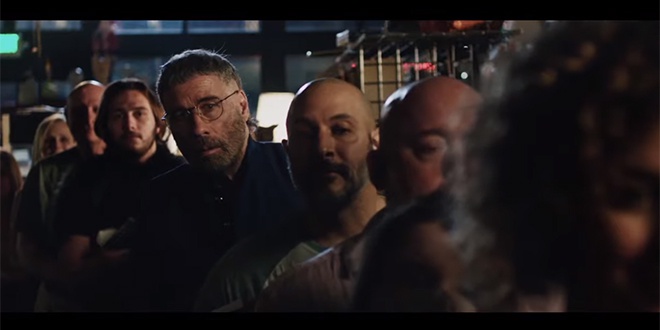 PIC: YouTube
John Travolta plays a deranged fan stalking a Hollywood star in Fred Durst's upcoming film "The Fanatic".
The film follows Travolta's character "Moose", a man who is obsessed with celebrity "Hunter Dunbar", played by Devon Sawa.
Moose attempts to get an autograph from the star, but when he gets kicked out of the signing session things escalate. He sneaks into Hunter's house and things go from bad to worse.
The Fanatic hits cinemas on August 30.