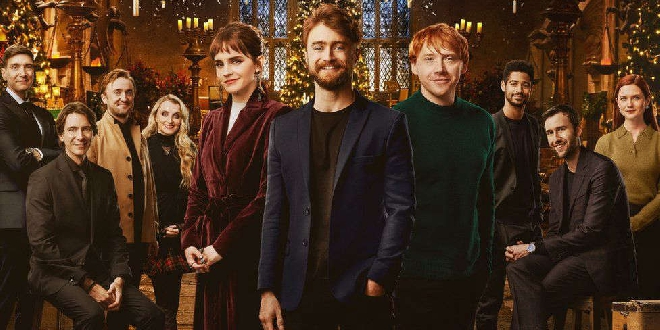 Where the Magic Began...
A behind-the-scenes look at the Harry Potter cast returning to the original set at Leavesden studio for the retrospective special, which debuted on January 1 on HBO Max.
It was so nice to go back to Hogwarts with all of the original cast, including Daniel Radcliffe (Harry Potter), Emma Watson (Hermione Granger), and Rupert Grint (Ron Weasley), plus Tom Felton, (Dracoy Malfoy), Gary Oldman (Sirius Black) Robbie Coltrain (Hagrid), Helena Bonham Carter (Bellatrix) and so many more!
Take a trip down memory lane with the Harry Potter 20th Anniversary: #ReturntoHogwarts on HBO Max.
Source: YouTube/HBOMAX