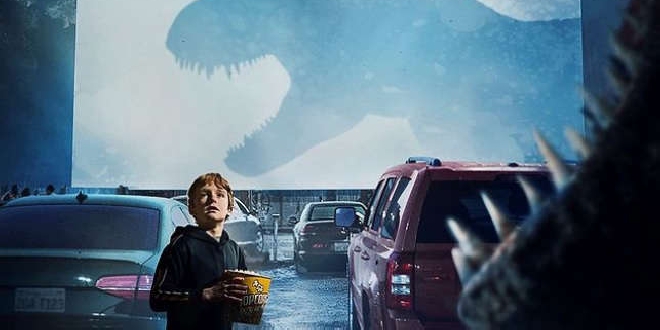 'They're in our world now.'
We have our first look at Jurassic World Dominion – in a five-minute special prologue, which sees the dinosaurs enjoying life, in a peaceful montage, before humans get involved.
Fast forward 65 million years later... and that's where Chris Pratt and Bryce Dallas Howard come into it.
It is the sequel to Jurassic World: Fallen Kingdom (2018), the sixth installment in the Jurassic Park franchise, and the third film in the Jurassic World trilogy.
The movie also reunites original Jurassic Park stars Jeff Goldblum, Sam Neil, and Laura Dern, and roars into cinemas, June 10, 2022.
Cannot. Freakin'. Wait.
Source: YouTube/JurassicWorld