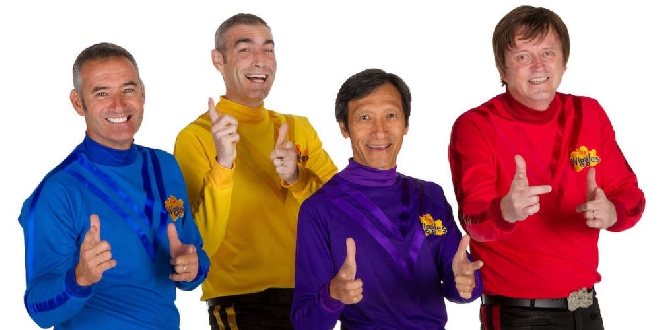 The Wiggles and Friends present: ReWiggled.
The original Wiggles – Anthony, Jeff, Murray, and Greg – are releasing a double album with one side covering their fave artists and the other side with famous people covering their Wiggles songs.
With us?
It's called ReWiggled and drops on March 11!
The B side of ReWiggled features "wigglified" versions of hits originally performed by AC/DC, Queen, Rihanna, James Brown, The Chats, Fatboy Slim, and many more.
What do you think of their cover of Queen's Bohemian Rhapsody?

The Wiggles will also be touring the OG WIGGLES TOUR next year, hitting RAC Arena in April.
Grab your tickets here.
Source: YouTube/TheWiggles