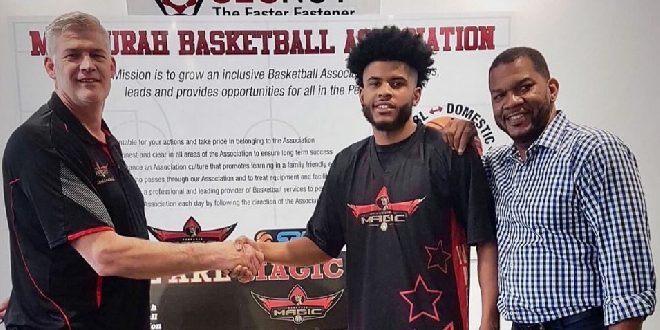 PIC: Mandurah Magic
Mandurah Magic has announced the signing of Australian basketball legend Ricky Grace as assistant coach for the men's SBL team.
Grace will join the side for the 2020 season, alongside former teammate and current head coach Aaron Trahair.
He has great knowledge of the game, preparation and training experience which will be a priceless addition to the development and future of Mandurah Magic players.
Grace has won four National Basketball League championships when playing for the Perth Wildcats, was named the grand final MVP twice and represented Australia in the Sydney Olympics in 2000.
The signing places him alongside son Jerami, who will finish training with the Adelaide 36ers before joining Mandurah Magic at the end of the NBL season.