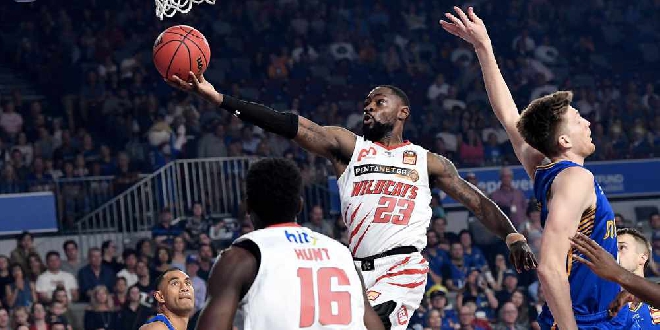 PIC: Wildcats
The Perth Wildcats have suffered a disappointing nine-point loss to the Brisbane Bullets on Friday night.
It was a tight contest for the majority of the game, but three-pointers from the Bullets later in the match gave them the lead, to finish on 87-78.
Terrico White was the standout for the Wildcats, scoring 24 points including four triples, while Bryce Cotton managed 15 points.
Perth will now focus on bouncing back for their match on Sunday.
"Hats off to Brisbane, they played a great full four quarters and we had a lot of defensive lapses, they got some great looks and they punished us for them," said Cotton.
"You're going to have nights like this, unfortunately Terrico was able to hit some shots to keep us in the game, but it's part of basketball and you have to have a short memory because we've got another game on Sunday."
The Wildcats will get a chance to redeem themselves when they take on the New Zealand Breakers on Sunday.
Tip-off is at 12pm at Spark Arena in Aukland.