97 Days of Summer Launch Beach Party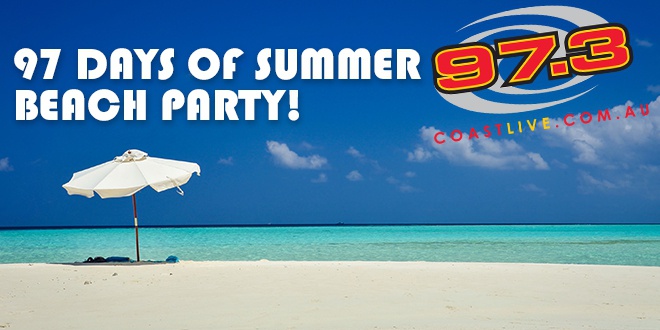 Summer is on its way! To kick off the first weekend in style we're having a Summer Beach Party, Sand Sculpture Competition and Plus Fitness Group Kick Start Workout at Seashells Mandurah's, Town Beach, Saturday the 2nd of December.
With a $1600 CASH prize pool & 3 Categories to enter - the Sand Sculpture Comp is for everyone! register below, catch up with the coast cat or pop into reception to register now!
We'll be kicking summer off with MASSIVE giveaways. Get down to the Beach party for pumping summer hits and crazy prizes plus you can enter the draw to win a car! The NEW Suzuki Swift!
Chuck in a gold coin donation to support the Mandurah Surf Lifesaving club by joining our Plus Fitness Kick Start Contestants for their final workout from 7am, or come along anytime from 9am for the beach party and sand sculpture comp, Saturday the 2nd of December.
Click here to pre-register for the Kick Start Community Workout.
Sand Sculpture Prizes:
Open Prize: $1000
Family Prize: $500
Under 13s Prize: $100

We have plenty other giveaways on the day from Mandurah Cruises, Stag Watersports, Jet Ski Hire and more!
Coast FM's Summer Beach Party, Sand Sculpture Comp and Plus Fitness Kick start beach workout thanks to Gangsta Limousines, Tackleworld Miami, Jetty's Bar & Grill & Seashells Mandurah.
Beach Party is on 2nd December starting at 9am
Sand Sculpture Contestants should be at Seashells at 9:30 for a 10am start.
Kick Start Workout registration starts at 7:00am for a 7:30am start
General Competition Terms and Conditions
97 Days of Summer Terms & Conditions