Coast Factor - Step out of the shadows and be a star!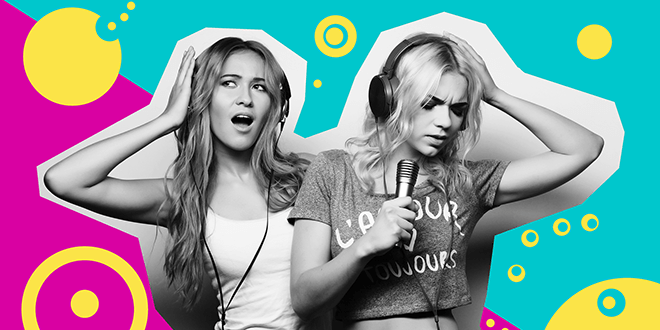 Time to step out of the shadows and be a star! Coast Factor is coming!
If you're between 11 and 17, here's a chance for you to sing your heart out and win big.
Heats are happening at Mandjar Markets Sunday February 24th and March 3rd with the Grand Final live at the Channel 7 Mandurah Crab Fest March 16th, 2019.
There's limited spots up for grabs, so fill in the registration form below, or pick up an entry form from us at 141-143 Mandurah Terrace, Mandurah (8:30am to 5pm weekdays).
There's a total cash prize pool of nearly $2,000, plus airplay on Coast FM, and of course the 2019 Coast Factor Crown!
Coast Factor 2019, part of the 97 Days of Summer on the Coast!
DATES:
Heat 1: 10.30am Sunday February 24th, 2019 at Mandjar Markets.
Heat 2: 10.30am Sunday March 3rd, 2019 at Mandjar Markets.
Grand Final: 4 - 6pm Saturday March 16th, 2019 at the Channel 7 Mandurah Crab Fest (Near Manjar Square).
CASH PRIZES:
1st Prize: $1000
2nd Prize: $500
3rd Prize: $250
TERMS & CONDITIONS:
Age range 11-17.
Entrants can perform as a soloist or duo.
Management reserves the right to refuse entry to the competition.
Entrants can perform in one heat only.
Dates of the heats and grand final may change at organiser's discretion.
Finalists must be available to perform on the date specified, or you will forfeit your chance of winning.
Winners from finals must be available at NO CHARGE for promotional/performance purposes that may be required by 97.3 Coast FM within a 12 month period of the competition.
97.3 Coast FM reserves the right to amend or change the contest rules without any notice.
PERFORMANCE CONDITIONS:
To enter you must be available to perform LIVE between 10am – 1pm at one of the heats.
To be eligible to win you must also be available to perform LIVE between 4pm and 6pm at the Grand Final on Saturday 16th March, 2019.
Song choice must be approved by Coast FM and sound requirements and backing tracks must be received via email (promotions@coastradio.com.au) before the allocated heat in an MP3 format.

ENTRY FORM: