Play Coast Card Birthday Bingo!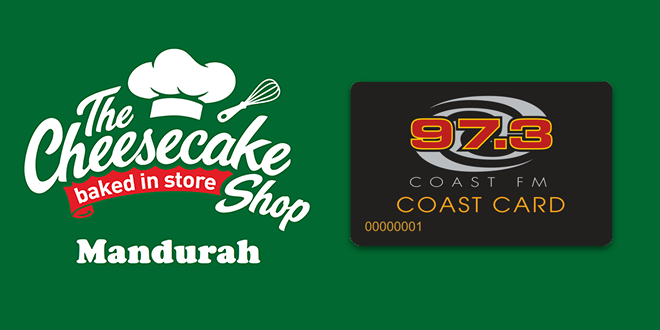 Grab your Coast Card and get ready to play Birthday Bingo!
Listen across the day for your chance to enter.
It's your chance to WIN your choice of a delicious 'Everyday Delights' Range Cake from the Cheesecake Shop Mandurah.
Don't have a Coast Card? Get one for free online here, or drop into the station to get one on the spot. We're at 141-143 Mandurah Terrace, Mandurah and open from 8:30am to 5pm weekdays.
You can choose from a Fruit Flan, Lemon Meringue, Pavlova and more.
Made tastier by The Cheesecake Shop Mandurah & 97.3 Coast FM.
Competition runs from Monday 17th August to Friday September 25th, 2020.