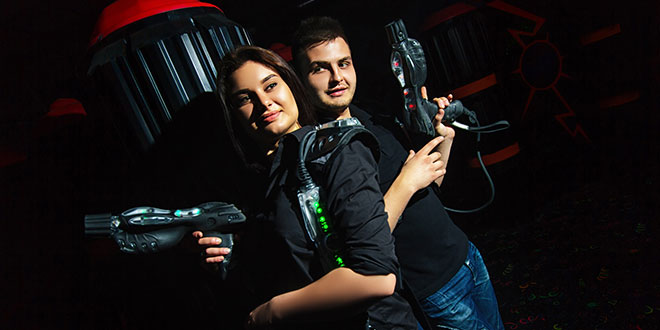 Win the ultimate after work get together, with a Lazer Party for up to 40 people!
You get 3 games for up to 40 people with pizza and drinks at Lazer Blaze Port Kennedy worth around $1,000!
Register your workplace in the form below, then keep listening. We'll call out two workplaces that have registered, and the first to call us back goes into the draw to win the Lazer Party!
Check out their website here: http://lazerblaze.com.au/port-kennedy-store
The Workplace Showdown thanks to Lazer Blaze Port Kennedy and 97.3 Coast FM.
Competition runs from Monday April 16 until Friday May 11, 2018.
Competition terms & conditions.