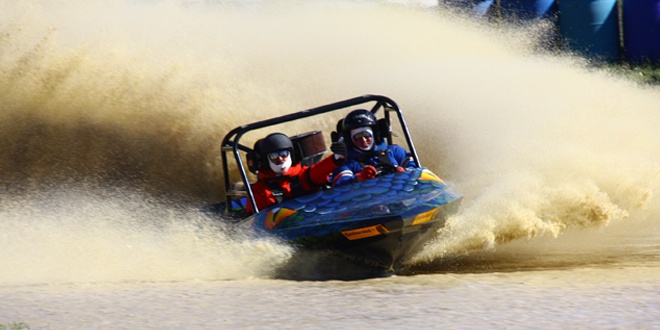 Imagine yourself being strapped tightly into your race seat, a helmet pulled down firmly on your head, an arm restraint fitted to your wrist in case of a roll over! Yes this boat has roll bars! And YES, there is 600 hundred plus horse power strapped to your backside! This is the extreme thrill of the West Coast Jet Sprint boats and you can get involved in the action!
| | |
| --- | --- |
| Giveaway dates | Race Meet/Prize Date |
| Wednesday November 1st | Saturday November 4th |
| Wednesday November 22nd | Saturday November 25th |
| Wednesday December 13th | Saturday December 16th |
| Wednesday January 3rd | Saturday January 6th |
| Wednesday January 24th | Saturday January 27th |
| Wednesday February 14th | Saturday February 17th |
| Wednesday March 7th | Saturday March 10th |
| Wednesday March 21st | Saturday March 24th |
Must be 14 years or over to ride a jet sprint boat – proof of age required
Enquiries 0417 787 968 or www.jetsprintwa.com.au Gates open at 2PM; racing starts at 3PM and finishes approximately 9PM. Racing is under lights after the sun goes down.
Admission Prices: Adults $20 and children under 12 $2
Keep listening to Gunners & Ali for your chance to WIN a ride in a Jet Sprint Boat and entry to the race meet for you and 5 friends!
Thanks to West Coast Jet Sprint Boats & 97.3 Coast FM.
Competition runs from Wednesday Nov 1st 2017 to Wednesday March 21st, 2018.