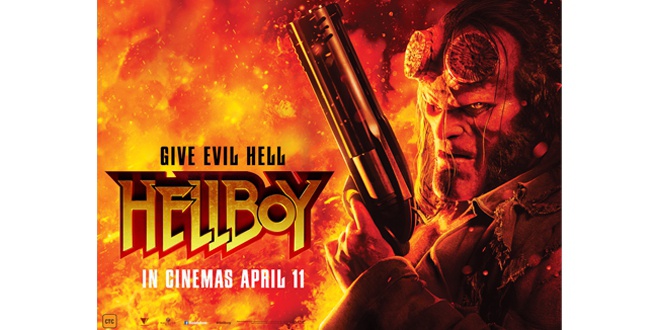 Want to win an in-season pass to Hellboy?
Hellboy is back, and he's on fire. This action-packed story sees the legendary half-demon superhero called to the English countryside to battle a trio of rampaging giants. There he discovers The Blood Queen, a resurrected ancient sorceress thirsting to avenge a past betrayal. Suddenly caught in a clash between the supernatural and the human, Hellboy is now hell-bent on stopping the end of the world.
Starring David Harbour and Milla Jovovich and also featuring Ian McShane, Daniel Dae Kim and Sasha Lane.
To score yourself a double in-season pass to 'Hellboy' just make sure you're listening on into 97.3 Coast FM or fill in the form below for your chance to win!
Rated R 18+ 'Hellboy' is in cinemas now.
Thanks to Roadshow Films and 97.3 Coast FM!
Competition starts Saturday 13th April and ends Friday 26th April 2019