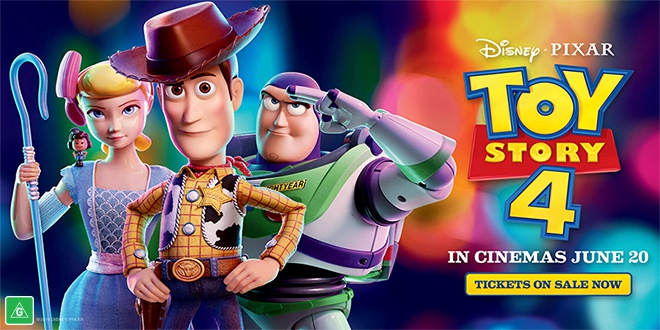 Want to win a family in season pass to Toy Story 4 or a Special Toy Story 4 prize pack?
The filmmaking team of 'Toy Story,' 'Toy Story 2…' and Toy Story 3' are back with 'Toy Story 4' the next Disney Pixar Blockbuster in cinemas June 20th.
Everyone's favourite toys are back on the adventure of a lifetime! Get ready to hit the road with Woody, Buzz and the gang!
Disney●Pixar's "TOY STORY 4" hits cinemas June 20!
To win your family pass just make sure you're listening through out the day!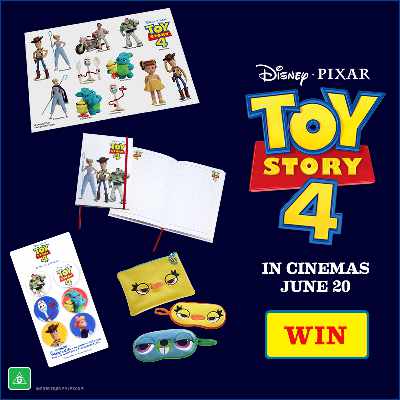 Plus to win a special Toy Story 4 prize pack download the colouring in sheet below, grab one from our Coast Crew or from reception on Mandurah Terrace, and get your entries in before Friday 28th of this month!
Chose from Woody or Buzz to colour in!
Woody has always been confident about his place in the world and that his priority is taking care of his kid, whether that's Andy or Bonnie. But when Bonnie adds a reluctant new toy called "Forky" to her room, a road trip adventure alongside old and new friends will show Woody how big the world can be for a toy. Directed by Josh Cooley ("Riley's First Date?") and produced by Jonas Rivera ("Inside Out," "Up") and Mark Nielsen (associate producer "Inside Out").
Thanks to Disney Pixar and 97.3 Coast FM!
Family in season pass giveaways start Monday 10th June and ends Friday 14th June 2019.
Colouring In Competition starts Monday June 10th and ends Friday 28th June 2019 Winners Drawn July 1st 2019.