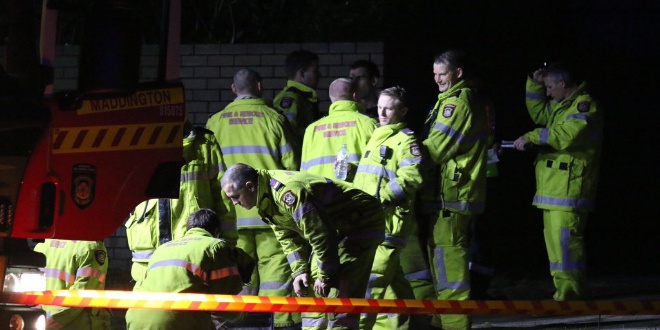 PIC: Twitter / Tex Reeks
Arson Squad are investigating the cause of a house fire in Thornlie
Police and firefighters were called to a house fire in Rushbrook Way in Thornlie just after 6pm last night.
A four-year-old boy and 69-year-old man were rescued from the site after being found unconscious in a bedroom of the house after the blaze was extinguished.
Authorities said they did not know how long the pair had been inside the burning home.
The man was rushed to Fiona Stanley Hospital where he was sadly pronounced dead on arrival.
The four-year-old boy was transferred from FSH to Perth Children's Hospital where he remains in a critical condition.
The Coronial Inquiry Section is investigating, with the assistance of the Arson Squad, and preparing a report for the Coroner.
The cause of the fire has not yet been determined.
A man and a four-year old child have been pulled 'unconscious' from a house fire on Rushbrook Way, Thornlie. Rushed to Fiona Stanley Hospital, some media outlets are reporting that two have been deceased but it's not yet confirmed. The arson squad will arrive shortly. #perthnews pic.twitter.com/rTsXmMJDaa

— Texas Reeks (@TexReeks) June 13, 2018