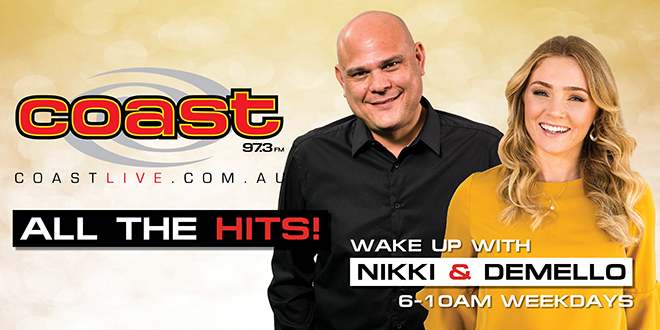 Who are Nikki & de Mello?
Darren de Mello has been living in Halls Head with his family since 2016 and isn't planning on moving again in a hurry.
He grew up enjoying Star Wars movies and watching Doctor Who on the telly…and not too much has changed.
Weirdly he kind of always knew he wanted to work on the radio, and has been doing it since he was 15. He figures he is due to get it right sometime soon.
Nikki is a local girl – born and bred in Rockingham, where she lives on the coast with her partner and dog child.
She started her radio career back in 2015 and has been an on-air personality with Coast FM ever since.
She loves the beach so chances are on the weekend you'll catch her down at her local spot with the dog or out riding her horse.
As a kid she grew up watching Star Wars and The Saddle Club (not ashamed).
Her weaknesses are chocolate, coffee, G&Ts and salt and vinegar chips.
Well at least they have Star Wars in common. This should be interesting…