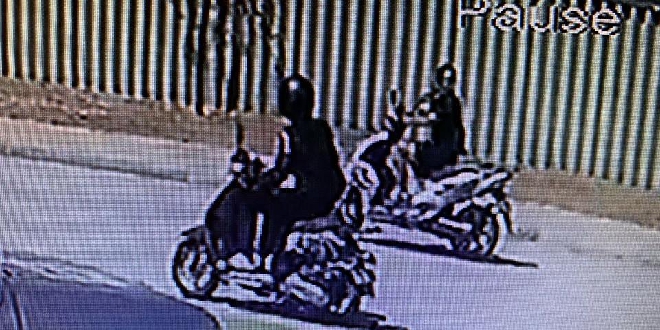 These men are wanted over a scooter theft in Port Kennedy.
Police are calling on witnesses after a scooter was stolen in Port Kennedy.
A 17-year-old boy met with a friend in a park adjacent Nunton Place and Benbecula Loop around 10.30am on Saturday January 26.
He travelled to the park on his 2015 white Her Chee scooter.
While speaking to his friend he heard someone try and start his scooter and located two men at the western side of the park.
One man had his scooter and the other man was in possession of another scooter.
One of the men demanded the keys to the boy's scooter and at one point produced a knife.
The victim and his friend refused to give them the keys and the two men left with the scooter.
The first man is described as fair skinned, aged in his early to mid-20s, 180cm tall, with a slim build, yellow coloured hair, had star shaped tattoos on his neck and was wearing a Gucci cap.
The second man is described as fair skinned, around 157cm tall with a stocky build, short black hair and was wearing black shorts and a black t-shirt.
Rockingham Detectives would like anyone who witnessed the robbery or has any information to call Crime Stoppers on 1800 333 000 or report online www.crimestopperswa.com.au.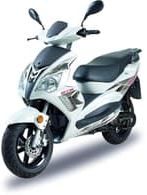 It is believed the stolen scooter is similar to the one pictured.