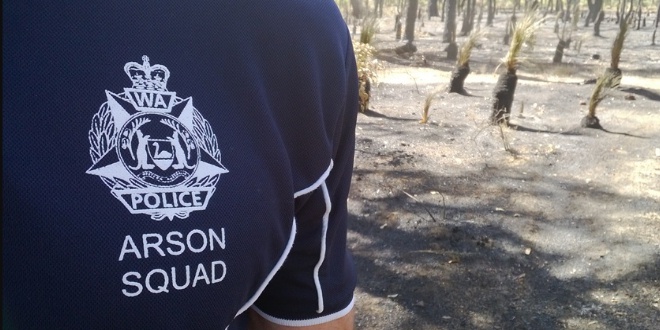 PIC: File
The 2018-19 season marks the ninth year of operations for Strike Force Vulcan.
With summer on the rise in Western Australia, Police are preparing for the next bushfire season.
Strike Force Vulcan is both a prevention and intervention initiative undertaken by the WA Police Force in partnership with the Department of Fire and Emergency Services, and Department of Biodiversity, Conservation and Attractions to reduce and prevent the incidence of bushfires initiated by arson, reckless behaviour, inattention or indiffence.
Strike Force Vulcan identifies and monitors arsonists, provides high visibility patrols and provides an investigative response to deliberately lit fires across the metropolitan area. Numerous tools are utilised in catching arsonists including covert cameras and surveillance.
The maximum penalty for arson charges is life imprisonment.
A Police spokesperson said deliberate fires place an enormous financial burden on the community and that they had the potential to kill and injure people and animals, and destroy homes and animal habitats.
The Minister for Police, Michelle Roberts said there was a high risk of fire this time of year, and peoples lives need to be priority.
"Those who deliberately light fires for their own gratification deserve to face the full force of the law," she said.
"WA Police will be watching, but we also need the whole community to be vigilant and report any suspicious activity."
Members of the public can assist in protecting their community from the devastation a deliberately lit bushfire by providing any information relating to a fire to police.
All Western Australians are urged to prepare their home and property for this bushfire season and to report suspicious activity to authorities.
There are significant rewards on offer for information that leads to the identification and conviction of an arsonist.