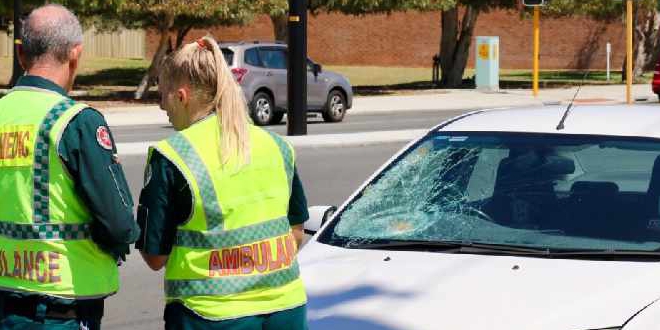 PIC: Tex Reeks
A woman has been killed after being hit by a car on Pinjarra Road yesterday.
The woman in her 80's was crossing the road near Mandurah Forum when she was struck by a Ford Focus.
Witnesses say the impact made her airborne before she hit the ground where there was a large pool of blood.
It took ambulance officers 15 minutes to stabilize her before she was taken to hospital where she later died.
The windscreen of the Focus was left bloodied and severely damaged.
The male driver of the car was treated for shock at the scene.
He will be questioned by police as their investigations continue.