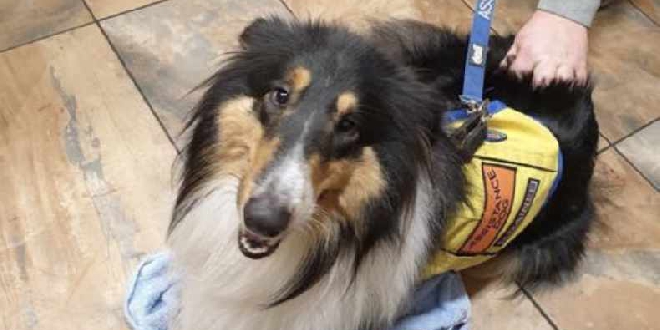 PIC: Facebook
After a long week, assistant dog Gypsy has been found.
Last Friday, Gypsy went missing from the front of a deli in Cooloongup.
Her owner Mackenzie Summers left Gypsy tied to a pole outside as she was previously refused entry with the dog.
Mackenzie had been re-admitted to hospital from the stress of losing her companion.
But with the help of Rockingham police and the community, Gypsy was located safe on Thursday night and has since been returned to her owner.