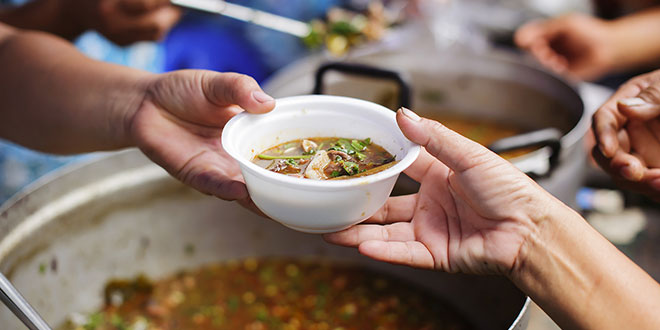 It's been a rough couple of years, COVID-19, job loss, the rental crisis, a now, a surge in the cost of living.
Here in the Peel Region, we have around 1,266 people who identify as homeless, but that figure doesn't tell us anything about those individuals.
Are they couch surfing with a different friend every night?
Seeking emergency accommodation to get out of the cold?
Sleeping in their cars with the kids?
This year, we're teaming up with WestAus Crisis Care again to give a little warmth this winter, and give recognition and kindness to the men, women, children, and families that are doing it tough this winter.
Donation Guide:
Donations being sought this year include:
• Non-perishable food items (tins and un-opened packets of food that has not passed its 'use by' date)
• New and good quality condition:
- winter clothing
- sleeping bags
- blankets
- Umbrellas
- Pop-Up Tents
- Wind-Up Torches
- Sneakers (kids & adults) in new, or near new condition
Donations can be dropped off in person between 8.30am and 5pm at 141-143 Mandurah Terrace (that's The Wave studios) from Monday the 18th of July 2022, until 5pm on Wednesday the 10th of August 2022.
Or, you can drop them off at one of our 'Pick-Up Days' which we will be doing randomly around the suburbs at major locations. Look out for our Wave Runner and listen out for locations.
Please ensure that there are no open packets, or damaged items and all goods are in new or near new and good quality condition.
Thank you again.
The Winter Appeal, for Homelessness Awareness Day, proudly supported by WestAus Crisis Care and 97.3 Coast FM.