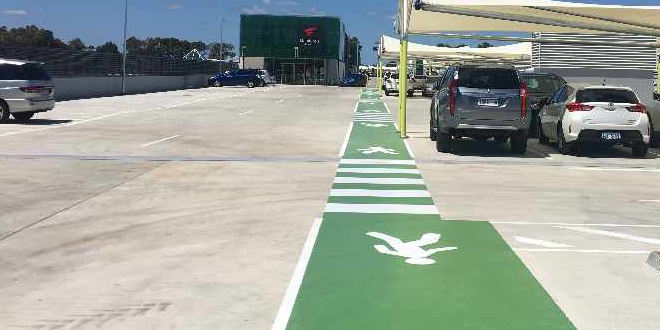 PIC: Supplied
Shoppers should find it easier to find a car park at Mandurah Forum where hundreds of new shaded spaces have just opened.
An extra 655 shaded bays opened on Thursday adding to the 1,600 parking spaces already available at Mandurah Forum.
A further 245 bays will open before Christmas to bring the total number of parking spaces available at the shopping centre to 2,500.
Centre Manager Jacqueline McKenzie said the opening of 900 additional parking spaces will significantly improve the customer experience.
For easy circulation customers can now drive up to Mandurah Forum's rooftop car park from the multideck car park, and the entire rooftop will be utilised for car parking.
"Our new rooftop entry and exit ramp from Pinjarra Road means customers now have four convenient entry ramps to our rooftop car park which will provide better access for drivers visiting Mandurah Forum," Ms McKenzie added.
The new rooftop car parking offer shaded parking bays, travelators to ensure shoppers can easily walk with trolleys from the centre to the car park, a convenient park assist system with electronic display boards indicating the direction and quantity of available parking spaces and dedicated parent with prams and disabled spaces.
As part of Mandurah Forum's $350 million dollar redevelopment, $18 million dollars has been invested into providing convenient parking facilities.
Upon completion next year, 3,000 car bays will be available.