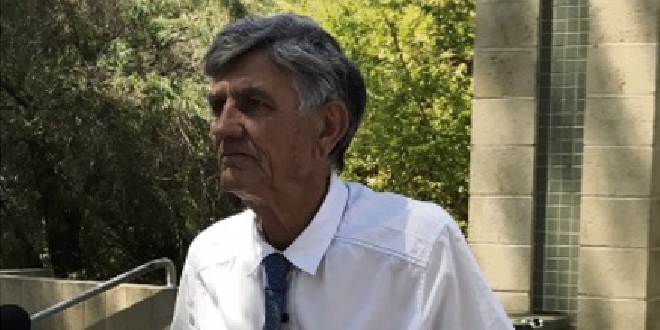 PIC: Mandurah Coastal Times
An elderly man from Halls Head appeared at Mandurah Magistrates Court earlier today.
Gary James Kennedy pleaded guilty to cultivating a prohibited plant and possessing a prohibited drug.
The possession charge was downgraded from an original manufacture charge.
Mandurah Detectives executed a misuse of drugs act search warrant on January 23 at Mr Kennedy's residence.
Upon entering the property, police found 250 grams of cannabis oil in the kitchen.
Once their search reached the backyard, they found 19 cannabis plants in various stages of growth from 50 centimetres to two metres in height.
Police prosecutor Tamara Reid said they believed the oil and plants were for medicinal use.
Duty lawyer Clare Hay backed up this statement, adding that Mr Kennedy suffers from several physical and mental health issues.
She also said he had tried other legal methods of pain relief, but found none of them helped.
Magistrate Anne Longden said Mr Kennedy would have to find alternative options for pain relief in the future.
"Here you are in court at 69!" she said,
"I'm sure you didn't think you would be here at this age."
Mr Kennedy has no prior history of convictions or charges.
He was fined $1800 and will also pay $205.30 in court costs.