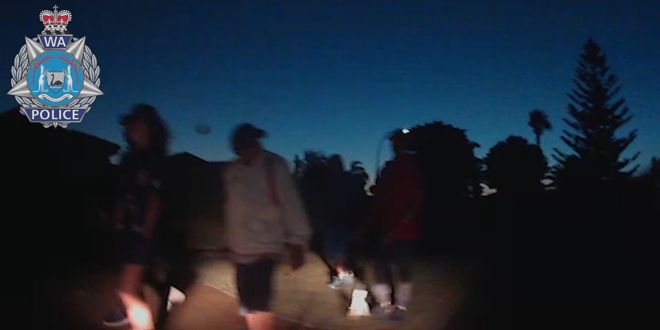 PIC: Supplied by WA Police
Rockingham Detectives are investigating an aggravated home burglary that occurred along Tidefall Street, Safety Bay on Saturday 25 May 2019.
Around 6pm a group of men forced entry into the home, pushing the occupant, a 72 year old woman to the ground.
The group began to cause damage to various items inside the home before exiting via the front door and causing extensive damage to three vehicles parked in the driveway.
The woman received injuries and was conveyed to Rockingham Hospital by SJA.
A man in his 20s is currently assisting detectives with their investigation.
Detectives believe there was a group of approximately five people acting suspiciously in the area, earlier in the day and are asking anyone who may have seen this group to contact Police.
Detectives are asking anyone with information regarding this incident, in particular anyone who may have seen the group prior to the incident to contact Crime Stoppers on 1800 333 000 or make a report online at www.crimestopperswa.com.au.