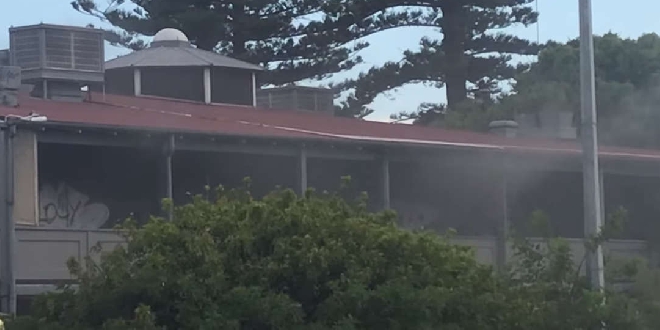 An abandoned nightclub in Rockingham has been damaged by fire.
The blaze broke out at the old Liquids Nightclub on Kent Street just before 5pm on Sunday.
It took just half an hour for firefighters to extinguish the blaze.
The building sustained "moderate damage" according to WA Police.
The cause is under investigation.
It comes just two weeks after the nearby Rockingham Hotel was set alight.
Police believe that fire was deliberately lit.
The new owners of the site, which includes the hotel and the nightclub, have lodged an application to demolish the buildings.
They are proposing a new tavern and function centre to be built on the site.