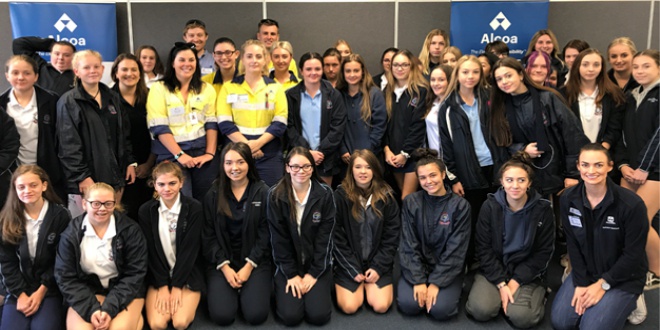 PIC: Supplied
Female students at Pinjarra Senior High School discussed career possibilities and interests with female mentors from Alcoa.
More than 40 students participated in the career event as part of Alcoa's 2018 Pinjarra Prospect Program.
The program, for girls in years 10 and 11, is an interactive mentoring initative designed to inspire students with different career ideas, from various job roles at the Pinjarra Alumina Refinery.
Students took part in a 'speed dating' exercise with employees from Alcoa to learn about the roles and opportunities on offer to women at the company.
Alcoa HR & Community Relations Consultant Sarah Parsons said it was important to encourage young female students to consider the various careers that Alcoa offers locally.
"I enjoyed providing insight into my personal journey, commencing as a Recruitment Consultant and now working as an HR & Community Relations Consultant at the Pinjarra refinery," she said
"Alcoa has a proud history in the local community and is an active and supportive partner which is committed to local employment and being an employer of choice and creating a diverse and inclusive workplace."
Around 2,000 of the 3,750 employees of Alcoa live in the Peel region.