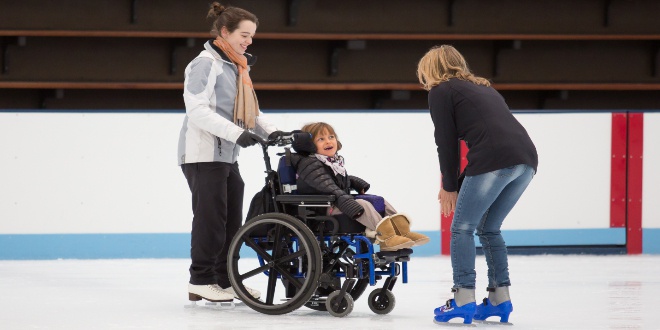 PIC: Supplied
Cockburn Ice Arena has launched a new initiative that offers skating sessions exclusively for people with varying degrees of disabilities.
The All Abilities program will be offered at the Cockburn Ice Arena with the introduction of Perth's first on ice chair, made possible through a grant with the City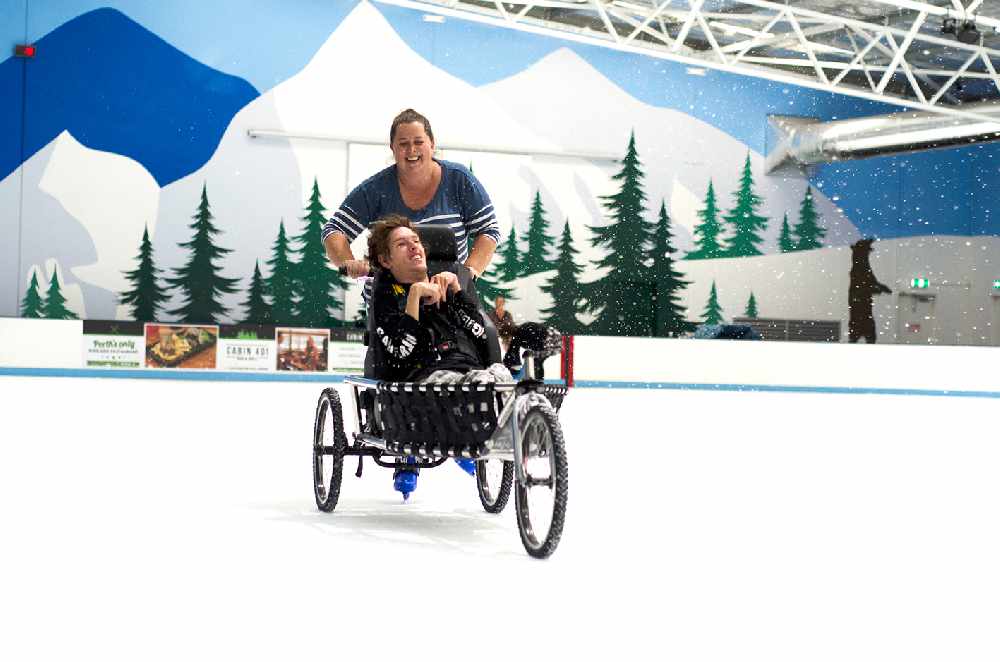 of Cockburn, and have a hoist courtesy of the Rotary Club of Cockburn and Rocky Bay.
During the launch Cockburn Ice Arena events and special projects manager Nadine Brazil said the program was many years in the making.
"Cockburn Ice Arena aims to be an inclusive entertainment venue, encouraging and welcoming people with all types of disabilities, special needs, accessibility and mobility issues," she said.
"We are one of Western Australia's premier providers of an exciting, interesting and rewarding day out.
"We pride ourselves on our safe, friendly and accessible environment, and help to build participant confidence through non-competitive sporting activities."
The session will be offered in a two hour block every Friday afternoon during school terms from 1.00pm, with the exclusion of public holidays and school holidays.
In addition to the new on ice chair people will be allowed to bring their own wheelchairs onto the ice during the session, and can be pushed around the rink by a carer or companion.
The cost for the all abilities sessions will be $11 which includes skate hire if required and one carer or companion will be admitted for free with a paying guest.
Cockburn Ice Arena are now in the process of applying for another grant to build ice gliders so guests can stay in their own wheelchairs, and enjoy the sensation of being pushed on a sled type tray.