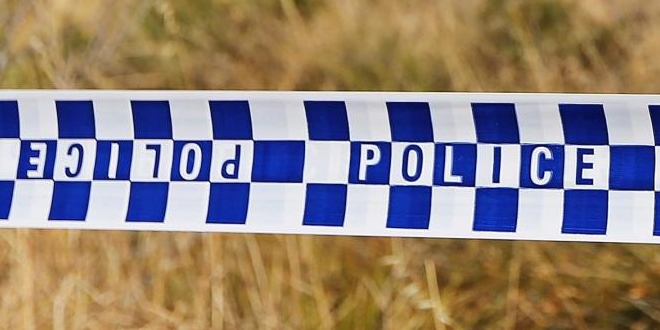 PIC: WA Police
A Baldivis man, who is a known OMCG associate, was arrested in Perth and charged with attempt to pervert the course of justice.
The announcement of the charge was made as part of the Taskforce Ravello earlier today.
Taskforce Ravello was formed immediately following the death of Rebels OMCG Nick Martin in December last year.
To date, the taskforce has executed 136 search warrants across WA resulting in 102 people being charged with 267 offences, and the seizure of 55 firearms.
The 36-year-old Baldivis man is currently before the courts on sexual assault charges, where it's alleged he attempted to interfere with witnesses in the upcoming trial.
The man is due to appear in the Perth Magistrates Court today.
Taskforce Ravello Charges

Taskforce Ravello Charges Detectives from Taskforce Ravello have charged a 34-year-old man over the shooting murder of Rebels OMCG, Nick Martin, at Kwinana Motorplex on 12 December, 2020. The man was arrested in Perth's southern suburbs after a vehicle stop early on Monday 15 March. His arrest prompted the execution of eight search warrants across the Perth Metropolitan area and Regional WA. After extensive investigations, the man was charged late on Tuesday with one count of Murder, and two counts of Unlawful Act or Omission with Intent to Harm. The additional two charges relate to injuries sustained by another two people as a result of the gunshot that claimed the life of Mr Martin. Further investigations are ongoing, including into others involved in this crime. The State Government has offered a $1 million reward for information regarding this matter. Taskforce Ravello was formed immediately following Mr Martin's death with two clear objectives – to investigate the homicide, and to suppress any subsequent OMCG violence. To date, Taskforce Ravello has executed 136 search warrants across WA resulting in 102 people being charged with 267 offences, and the seizure of 55 firearms. This suppression activity will continue. Given the nature of this offence, WA Police Force have concerns for members of the public directly and indirectly involved in this investigation. Members of the public should refrain from speculating on social media.

Posted by Western Australia Police Force on Wednesday, March 17, 2021