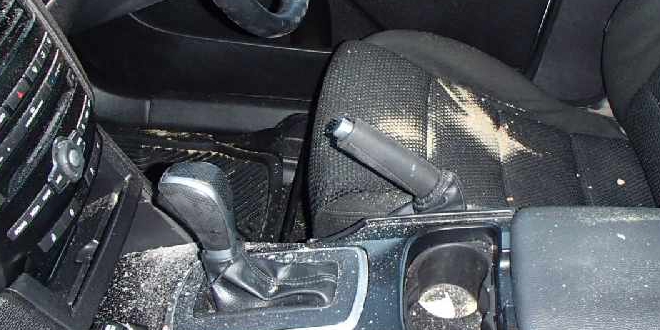 Car damage PIC: Supplied
Mandurah detectives are seeking witnesses to a brick throwing incident on the Gordon Road footbridge which left a young driver injured.
At approximately 4:20pm yesterday, a 19 year old man from Meadow Springs was driving along Mandurah Road towards the Gordon Road footbridge overpass, when a person standing on the overpass threw a brick at his vehicle.
The brick went through the windscreen and struck the man's arm.
The man was treated at the Peel Health Campus for a possible broken wrist.
Police are asking for anyone who may have been in the area at the time of the incident to report any information to the police.
Anyone who may have information relating to the incident is asked to call Crime Stoppers on 1800 333 000 or make a report online at www.crimestopperswa.com.au
Police seeking dashcam footage or information about who was on this footbridge near Mandurah and Gordon road between 4&5 pm Mon Jun 26, 2017 pic.twitter.com/yGHpqEZzxQ

— Mandurah Police (@MandurahPol) June 26, 2017