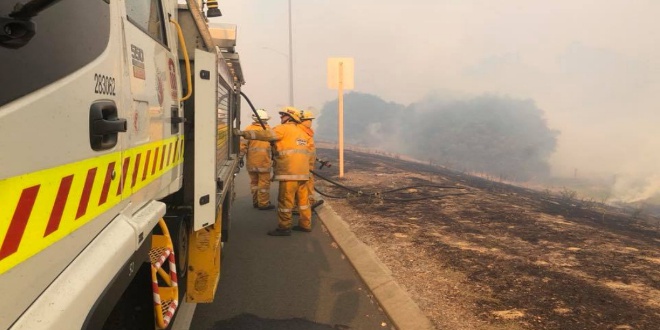 PIC: File
A bushfire WATCH AND ACT has been issued for people north of Rowe Road, south of Mundijong Road and west of Rapids Road in the northern part of HOPELAND and the western part of MARDELLA in SHIRE OF SERPENTINE-JARRAHDALE.
There is a possible threat to lives and homes as a fire is approaching in the area and conditions are changing.
The fire started near the intersection of Rowe Road and Hopeland Road in Hopeland.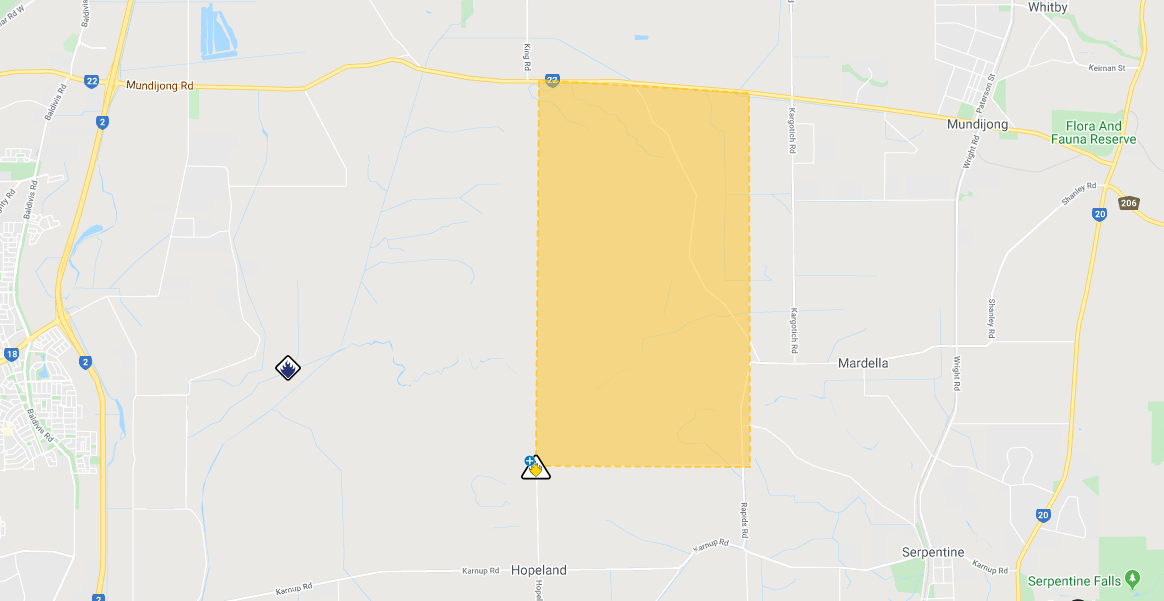 PIC: DFES/Facebook
WHAT TO DO:
If you are not prepared or you plan to leave, leave now if the way is clear..
At all times close all doors and windows and turn off evaporative air conditioners, but keep water running through the system if possible.
If you are not at home, do not try to return as conditions in the area could be very dangerous.
BUSHFIRE BEHAVIOUR:
It is out of control and underpredictable.
Burning embers are likely to be blown around your home. Spot fires are starting up to 130 metres ahead of the fire.

ROAD CLOSURES AND CONDITIONS:
Some roads may be closed.
Motorists are asked to avoid the area, reduce speed and drive carefully due to smoke.

Road information may also be available from Main Roads WA by calling 138 138 or visiting travelmap.mainroads.wa.gov.au or by contacting the SHIRE OF SERPENTINE-JARRAHDALE.

WHAT FIREFIGHTERS ARE DOING:
Firefighters are on the scene.

EXTRA INFORMATION:
The fire was reported at 02:19 PM on 28 January 2020.
The cause of the fire is unknown.
DFES is managing the fire.

KEEP UP TO DATE:

Visit www.emergency.wa.gov.au, call 13 DFES (13 3337), follow DFES on Twitter: https://twitter.com/dfes_wa, Facebook: https://facebook.com/dfeswa/, listen to ABC Local Radio, 6PR, or news bulletins.

During a power outage, your home phone, computer or other electronic devices connected to the NBN will not work. Include a battery powered radio in your emergency kit.