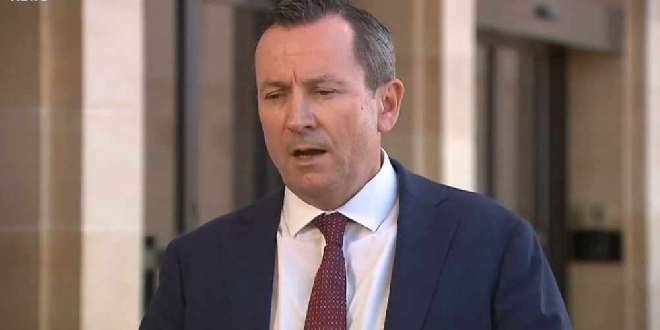 PIC: 9News
The remainder of capacity and gathering limits for venues and events will end on Wednesday with Western Australia to transition to Phase 5 restrictions.
Phase 5 will result in the removal of the two square metre rule and the 75 per cent capacity limit for hospitality and entertainment venues.
Major events of all kinds can resume with no limits on size or crowds.
WA businesses will be expected to continue with contact registers, and ensure their COVID Safety Plans are updated and continue to be implemented.
Large-scale events will need to continue with COVID Event Plans, under the eased restrictions.
"WA has done a remarkable job over the past 18 months and this transition towards the end of our COVID-19 roadmap is a credit to each and every Western Australian," Premier Mark McGowan said.
"We've followed the health advice, been cautious and sensible, in an effort to crush this deadly virus in our community, all in the middle of a global pandemic.
"As a result our State's economy continues to grow, it has roared back to life over the past 12 months, resulting in the lowest unemployment rate since 2013.
"The removal of the remainder of the capacity limits will be pleasing for many businesses right across WA and will also mean eventgoers can get back to enjoying their business."
Phase 6 includes the removal of WA's controlled interstate border, and travel restrictions currently in place for some remote Aboriginal communities.