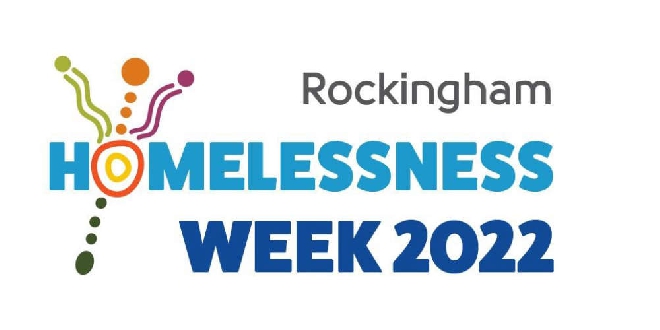 A free community event in support of Homelessness Week is happening in the City of Rockingham.
The City will partner with Ruah Community Services, Anglicare WA and The Salvation Army Rockingham to co-present the event on August 9.
Homelessness Week is an annual national initiative focused on raising awareness of the impact of homelessness.
The theme for 2022 is "to end homelessness we need a plan."
This year's event will be held at The Salvation Army Rockingham on the corner of Read Street and Willmott Drive from 10am – 1pm.
It will provide community members with an opportunity to enjoy a free lunch and access to several support services.
The City will be highlighting its Rockingham Connect Community Transport Service, Community Safety programs, Library Services showcasing technology in augmented reality, while team members from Aqua Jetty will be available to provide free health checks.
Attendees will be able to engage with a range of agencies and not-for-profit organisations including Centrelink, the Department of Housing, Babbingur Mia, Street Doctor, Thread Together, Dental Van, KEYS WA, St Patricks Community Support Centre, Orange Sky Laundry, Vinnies WA, and Palmerston Metro Community Alcohol and Drug Service.
The Warnbro Vet, in partnership with the RSPCA, will also be in attendance offering information to assist people to obtain subsidised pet sterilisation and microchipping.
Mayor Deb Hamblin said supporting Homelessness Week aligned with the City's Community Safety and Support Services Strategy 2022 – 2027.
"Homelessness Week represents an opportunity to hear from people experiencing homelessness and provides a chance to connect them with vital support services," Mayor Hamblin said.
"The City's primary role in addressing homelessness comes through the support it provides to the not-for-profit sector, as well as through education and advocacy. Significant resources have been committed by the City to address the issue including Council funding St Patrick's Community Support Centre to deliver an assertive outreach service and providing advocacy efforts to the State Government for a 'common ground facility' to be established in our region.
"The City also provides a substantial amount of grant funding to local services and emergency relief providers through its Community Grants Program, as well as being a key member of the Rockingham/Kwinana Homelessness Interagency Group."
For more information on the support services available across the community visit rockingham.wa.gov.au/communitysupport